---
Coming up for her first anniversary in "Talullah's" where she has been cultivating a loyal following of locals and holidaymakers alike, Toni has taken on another challenge. The bar opposite Talullah's became available and she grabbed it with both hands. She can now operate the two businesses alongside each other.
Sadly after spending some time in Malaga University Hospital Toni passed away in September 2005. Our thoughts are with her family and especially Gemma who will continue to run the Oh So KOZEE Bar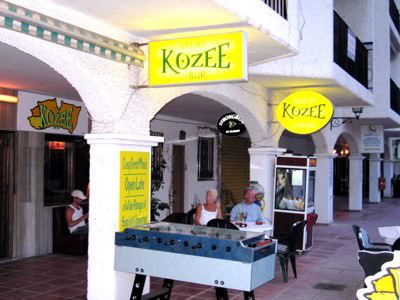 Talullah's will continue trading as normal from breakfast until 10:00 pm developing the thriving food trade with the assistance of Daughter Gemma and her fiance David.

Toni can then devote her attention to the night owls as she is going to be operating the newly named "oh so KOZEE bar" as a late night drinks bar. Come and enjoy her special brand of hospitality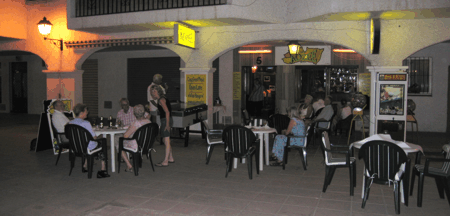 The bright yellow and green illuminated signs make the bar easy to find and contrast dramatically with the warm rich colours and decor of the inside of the bar, which prompted the Kozee name.
Click on the thumbnails

WHERE ARE WE?

CLICK MAGNIFIER